One of the things about making sure my new way of eating becomes a lifestyle and not a diet is learning how to deal with obstacles that are thrown at me. I've discussed before about how I often get a bit stressed/on edge when I'm not in full control of what I'm eating, (which you can read
here
,) but today I thought I'd share with you how I deal with one of these obstacles: eating out. In this post are my five top tips for dealing with eating out.
1) Buy the eat out guide
I know it's a bit of money, however knowing the pro points value is invaluable when making decisions on what to eat. Sometimes we think we can guesstimate the points, however there is no better way to stay on track to know exactly how many points are in the food we're eating. I tend to know my favourites off by heart, and also know that as much as I love a chicken korma, they aren't worth the 50+ pro points (sob!).
2) Look at the menu before your go
I always like to look at the menu before I go and make two choices; one thing that I really want, and a back-up in case they don't have that. Knowing what you want before you go allows you to pro-point in advance and plan your day around what you're having; this means you're left with enough pro points to cover what you want.
3) Don't be afraid to ask
I recently went out to dinner with a vegan, and found it really interesting to hear how she asked for things to be done and was in awe of how she wasn't afraid to ask for things to be cooked in a certain way. I was really glad actually as I resisted pudding, but when she asked for a bowl of strawberries, which wasn't on the menu, they were happy to comply so I asked for some too and they made me a lovely fruit salad. Score! It really drove home the point that most restaurants aim to please and are more than willing to help you with your needs. If you don't want the sauce, ask for it without. Want something else instead of chips, ask!
4) Have a little treat
You want to make this experience an enjoyable one, so don't deprive yourself of everything. I know that I won't be happy when I got out to eat if I have to swap chips to another form of potato; so what I tend to do is order some sort of meat (usually steak) but keep it with chips. Then, following filling and healthy, all I'd have to do is point the chips. Because I've had the chips I'm left feeling satisfied, not neglected and happy enough to watch others eat dessert that I know I don't really want.
5) Remember it's just one meal
Just like one good meal won't make you skinny, one bad meal won't make you fat. As long as you stay on track the rest of the week (and throughout the day) there is no reason for you to not order what you want and enjoy it. Life is here to be lived, don't make yourself miserable!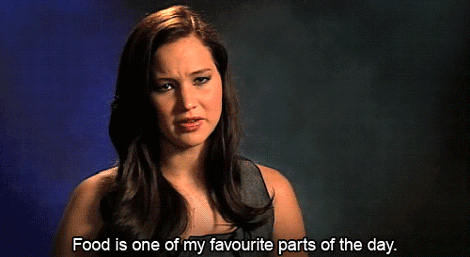 I'd love to hear your tips too!